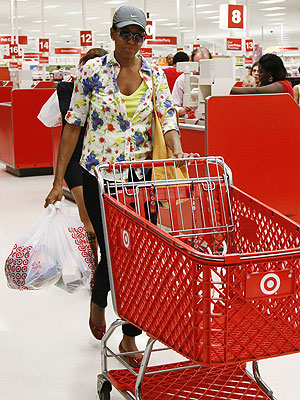 Via People - Even America's First Lady shops on a budget.
Michelle Obama, 47, was recently photographed taking a shopping cart through Target in Alexandria, Va., while carrying two bags full of purchases.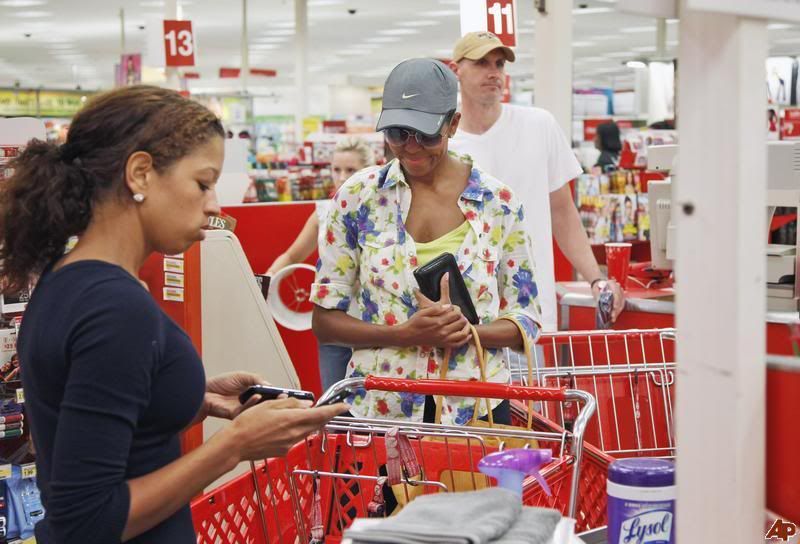 The fashion-forward wife of the President was dressed down for the occasion. Incognito in a gray Nike baseball cap, dark shades and a casual buttoned top, Obama seemed to make her way through the store without too much commotion.
A source tells PEOPLE that Obama "picked up dog food and toys for Bo," among other undisclosed items.
--Princess Carter
Credit: People.com