Jay was snapped heading to and leaving his office, in Midtown, looking photoshoot fresh in denim and timbs. King Carter was looking so GQ, luv it. B was also snapped in the city, purchasing a crib for Blue. The crib, fit for the Princess was delivered to B's office in Midtown. Looks like Blue will be learning the ropes early. Well she is The Heiress to the Empire.
In other Blue news, Rihanna gushed about her while she was in the UK, this week. Here's what she told Capital FM about the Princess:
Rihanna

has revealed she recently had the chance to meet Beyonce and Jay-Z's baby daughter Blue Ivy and has described the new arrival as "perfect".
The 'We Found Love' singer also says the near three month-old child is already starting to resemble her '99 Problems' rapper father, and says she is "beautiful".
"Yes I have!" Rihanna told Capital FM's showbiz reporter Kevin Hughes about meeting the new arrival. "She's, it's unreal. It's unreal!
"You couldn't get more perfect than that child, she's beautiful," the 'You Da One'star revealed. "And she really is Jay-Z's twin. It's hilarious. She's beautiful!" (via capitalfm.com)
B shops for a Crib for Blue and has it delivered to her office in Midtown.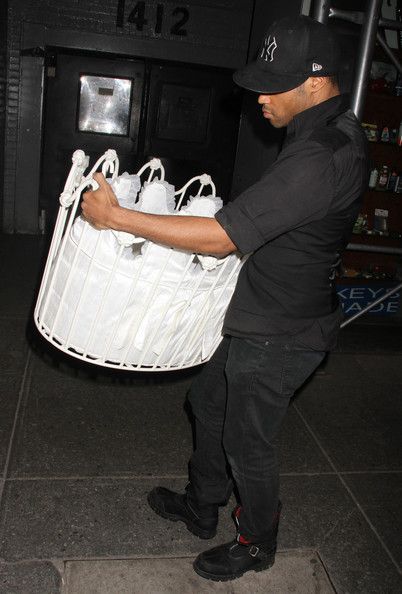 --Princess Carter