Credit: Beyoncé.com
B wrote a letter to her Mama --the woman who she says has made her everything that she is. The letter is touching and in it B shares some of her fondest memories of her Mother. Love you B & Ms. T. You can see the letter below.
Today, of course is B's first Mother's Day. Last night, a relaxed and carefree B, had a pre-Mother's Day treat when she attended the Broadway Musical "Ghost". She was snapped posing for pictures with the cast. Hmm.... I wonder what Jay and Blue got her for Mommy's Day?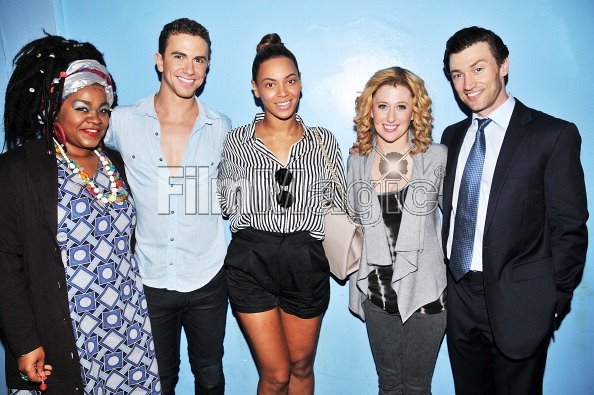 Credit: Beyoncé.com
B backstage at the Broadway Musical "Ghost"
--Princess Carter
Credit: Beyonce.com