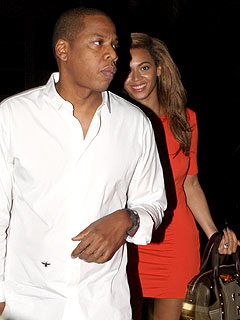 The Carters hit MIA on the 21st to gear up for the big book launch of Jay's first book,
Decoded
, at the famed Delano Hotel. The party was held at the pool. Jay and B were in great moods.
People.com
reports that the two were even being, "Lovey-Dovey." The site reports that B was being a supportive wife at the party and that after Jay launched the Decoded Search experience the two retreated to a private bungalow. Where a source states that B sat on Jay's leg and they watched TV together. The source further adds that they were being affectionate and "Lovey-Dovey".
--Princess Carter