Forbes Magazine has issued yet another one of their top money earning lists. This time for Prime Time's Top 10 earning women. Ms. Banks comes it a No2, earning an estimated $25 million. She made her money from her Talk Show (which wrapped in April),
America's Next Top Model
and from her role as Chairwoman of
Bankable,
her media and production company. Tyra also took in bucks from her producing role, on ABC's
True Beauty
.
Next up for Tyra is her upcoming book series
Modelland,
which she announced via her on line mag in May.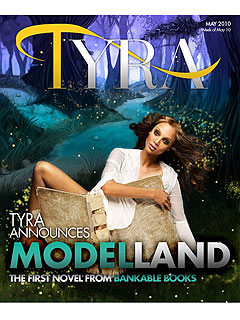 --Princess Carter
Sources: Forbes.com & tv.msn.com