Jay recorded B (on his iPhone) while she was rehearsing in her dressing room before her second Idol Performance, last night. She was rehearsing her new power ballad, '1+1', which is now available on iTunes. The song is soulful and full of passion. It is heavy on the guitars and drums. It's reminiscent of yesteryear, with a modern day flare. It's everything that is Beyonce' and may just be her most powerful ballad yet. It's sure to be a summertime sizzler.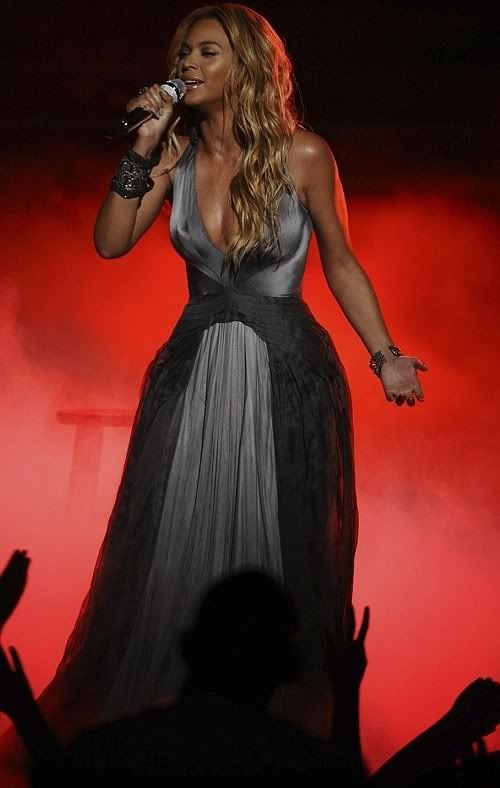 Via Jay's Life + Times:
Sometimes you need perspective. You've been right in front of greatness so often that you need to step back and see it again for the first time. This is the dressing room rehearsal for

American Idol

. NO MICROPHONE. No effects.
--Princess Carter