The Heat got their parade!! Lebron, Wade, Bosh & Co. took their championship trophy out on a tour of the city during today's victory parade and rally. Each Heat member took pride in showing off the golden gem and the crowds of Miami fans bellowed in all her glory. It was a beautiful closer for the Miami Heat and Lebron --who picked up his first ring Thursday night.
At the rally The Big Three talked about their Championship:
"It's the best feeling I've ever had. ... This was my dream, right here, to be able to hoist that Larry O'Brien Trophy up, hug it, grab it, never want to let it go," James said.
"I appreciate all our fans for sticking with us," said the now two-time NBA champion Wade, adding, "Best fans in the world."
"It feels right," Bosh said. "This is how it's supposed to be ... and I would like to do it all the time." (Source: Huffington Post)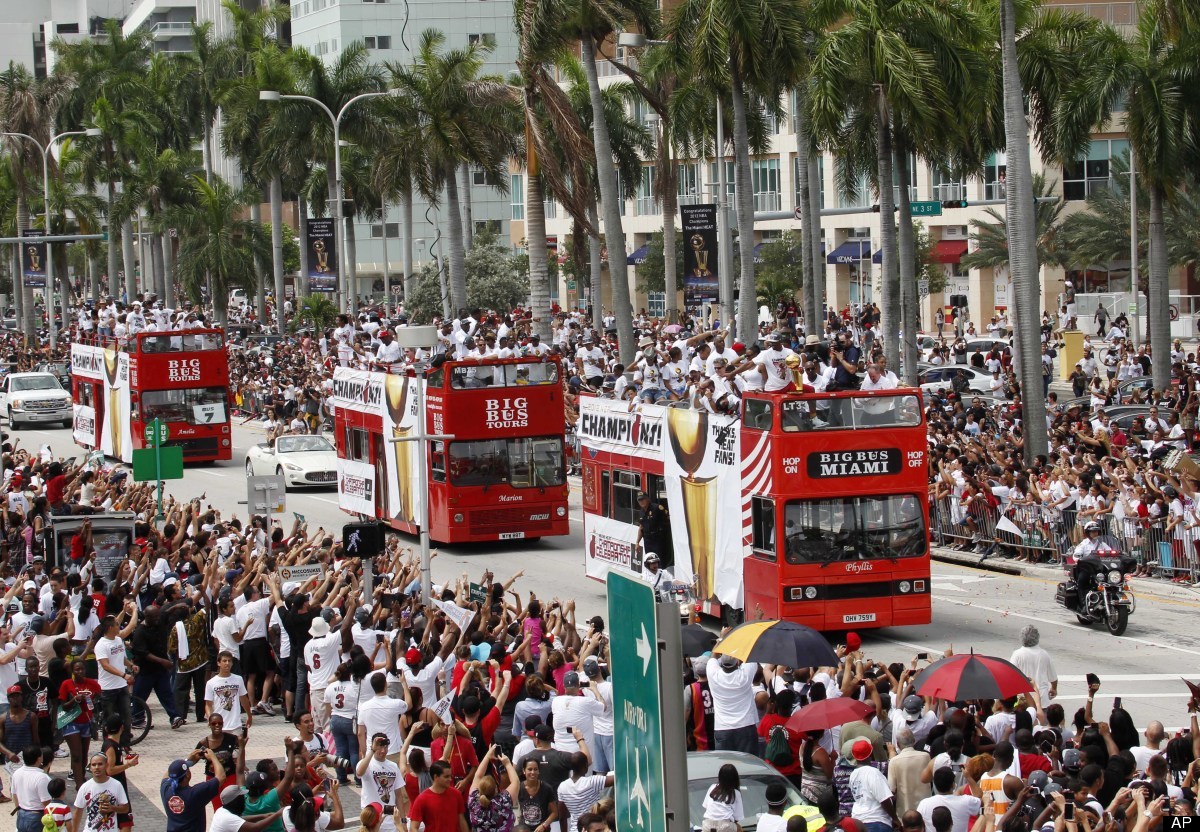 Photos from the Parade & Rally:
The Heat take Game 5 & The Championship:
King James Takes Finals MVP

Credit: Huffington Post, NBA & Zimbio