On Wednesday night Magic Johnson was in NYC at
Cipriani's 42nd Street to celebrate the launch of his brand new cable network:
ASPIRE
.
Magic's aim with this channel is to add
variety
to Black television and to bring positive family
oriented
"We have a big platform for African-American work," Johnson told the gathered. "Family driven content, positive images of African-Americans — that's what we want that platform for!"
"Focus groups told us African-Americans want more family content on TV," he says a few hours before the party. "If they would have told me, 'We don't need another channel, there's not an opportunity for you,' we wouldn't be sitting here." (Source: AP)
I am looking forward to more positive roles for African American women and men, especially in family programming.
The channel went live on Wednesday night and so far is available in the following markets:
Initially it's available in about 7 million homes and in 16 of the top 25 African-American markets (including New York, Atlanta, Chicago and Washington). It can be seen by some customers served by Time Warner Cable Inc. and by Comcast Corp., the nation's largest cable operator, which is introducing the minority-oriented Aspire as part of an agreement struck with the Federal Communications Commission when Comcast purchased NBC Universal.
Aspire's reach will grow to 12 million homes by year's end, to 20 million to 30 million homes by the end of 2013, and to 40 million homes within two years, according to Johnson. (Source: AP)
Magic Talks of the number of networks targeting African American Households:
"I wouldn't get into this if I didn't feel there was an opportunity," he goes on. "That's what I do. I look for opportunities."
"BET dominates the young people and does a great job," he says. "TV One skews a little older. We're gonna skew older than both of them. Blacks want options; they want variety, like everybody else. There'll be enough viewers for all of us. So everybody wins."
He says Aspire is aiming for black families with a slate of enlightening and positive programming — the sort of fare that everyone can gather in the living room to watch, "the way I grew up," Johnson fondly recalls.
Aspire will air movies, documentaries, music and comedy, as well as faith and inspirational programs.
Initially, the schedule consists of acquisitions, including long-ago series like "The Bill Cosby Show," ''I Spy," ''Julia" and "The Flip Wilson Show." The network promises documentaries chronicling real-life events, people and places that shaped black history. Movies include "Shaft," ''Bird," ''Sarafina!" and "Lilies of the Field."
Eventually, Aspire plans to create its own programming. For that, Johnson hopes to tap black artists ranging from young up-and-comers to the likes of Spike Lee and Tyler Perry.

The principal owner of Aspire is Magic Johnson Enterprises, with the 52-year-old Johnson as the network's chairman and CEO.
Johnson sees Aspire as the logical next step in his burgeoning media empire, whose holdings include 20 radio stations, Vibe magazine and the "Soul Train" brand. (Source: AP)
This is a big moment. So proud of Magic.
Photos of the Star Studded Crowd: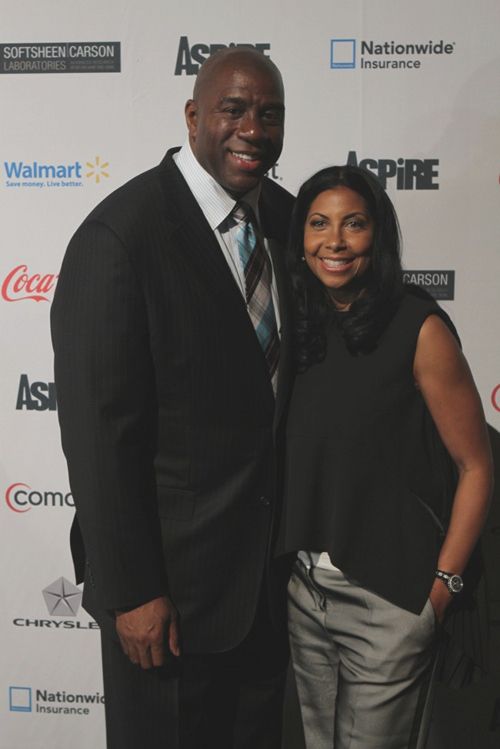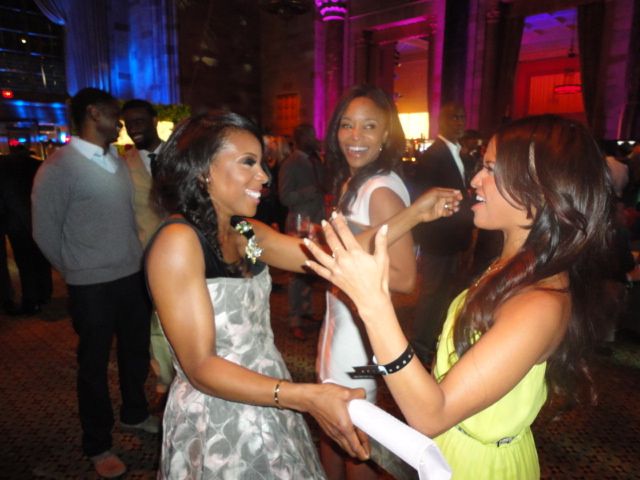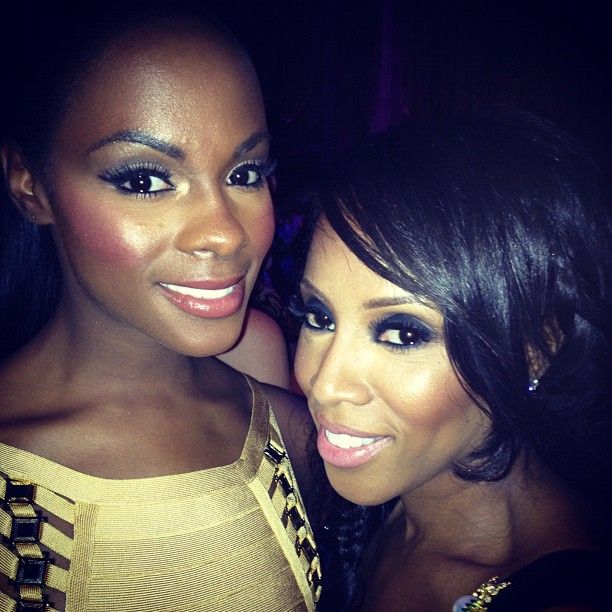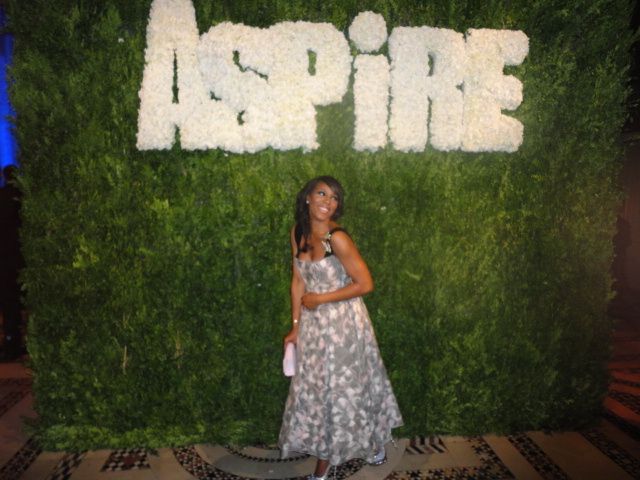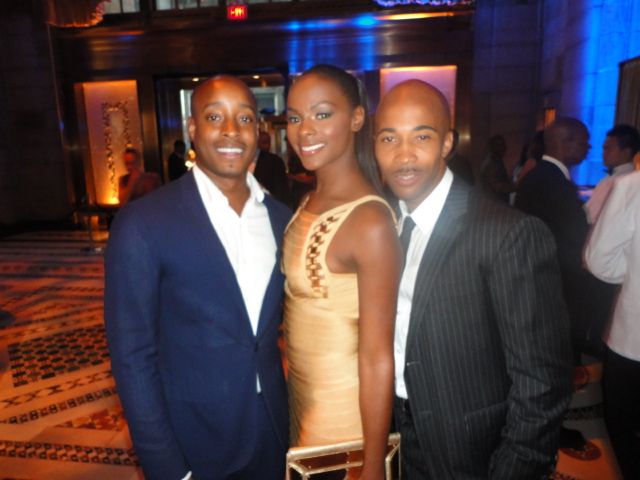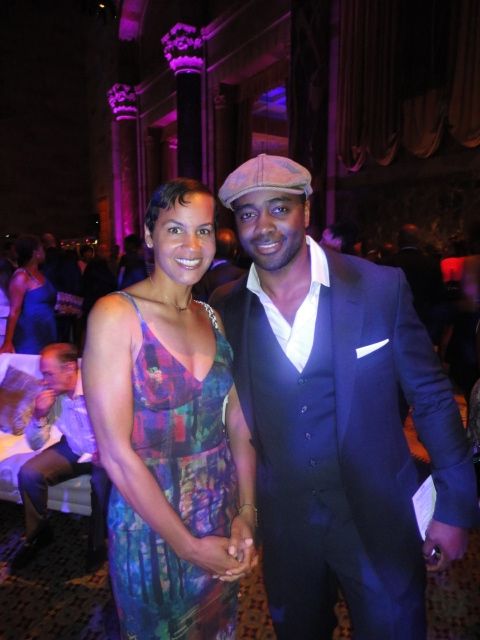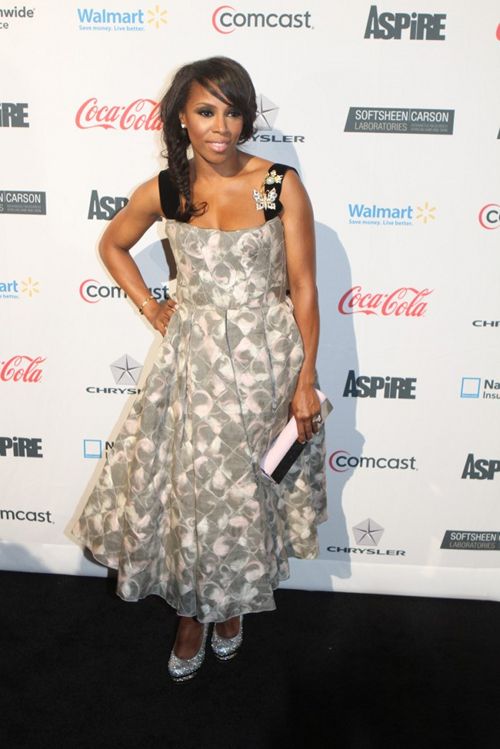 Source: Associated Press, ASPIRE.com, Essence & The YBF