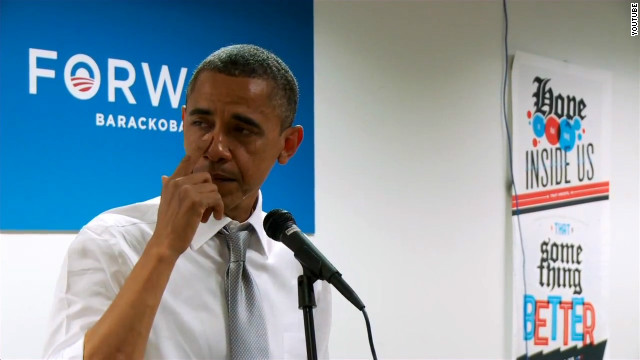 "I'm Really Proud of All of You," an emotional President Obama said to his campaign staff, today in Chicago. He also, once again called them,
"The best campaign team and volunteers in the history of politics."
The POTUS made a surprise visit to Chicago to thank them personally for all their hard work and dedication.
Watch our gracious President thank
Team Obama
below.
The President's constant humility is truly admirable.
--Princess Carter
Source: BarackObama.com