The Carters returned to Jay's beloved Brooklyn
last night, to take in another Nets victory, this time against the Houston Rockets. I wonder who Mrs. Carter was rooting for? Jay & B were all smiles, as they sat court-side and cheered along with the sold-out Barclays crowd. It was Brooklyn's 13 consecutive home win, a franchise record.
B created quite the stir with her champange and blow pop...was it watermelon?
Check out more photos below.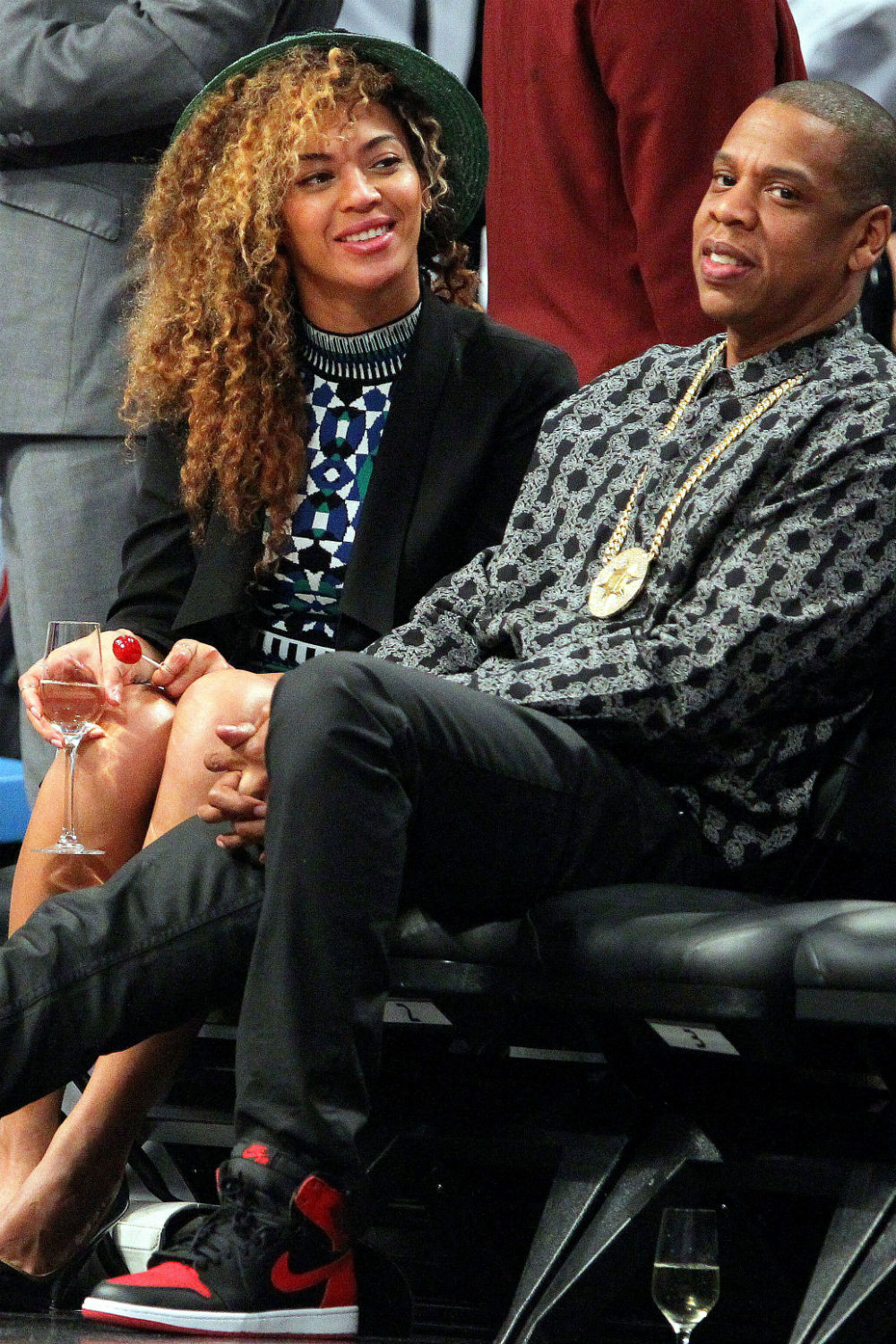 Sweet.
--Princess Carter
Source: TheDailyMail