Queen B graces the cover of the August/September issue of Complex magazine. The soon-to-be 20 year old superstar opened up with Complex for one of her most candid interviews ever. B states the facts and holds no punches. The complete issue will be out on Newsstands, August 9.
Here's an excerpt from the mag, Via Complex.com:
Who runs the pop world? Beyoncé. After a year away to spread her wings, Queen Bey is back to reclaim her throne.
Conventional wisdom holds that people should be afraid of turning 30. It's the dreaded age when the biological clock starts tickin' with the menace of a time bomb. Thirty is the point at which someone can call a woman "old"—and she will actually believe it. Conventional wisdom says that turning 16, 18, and 21 kicks ass. Turning 30 kicks rocks.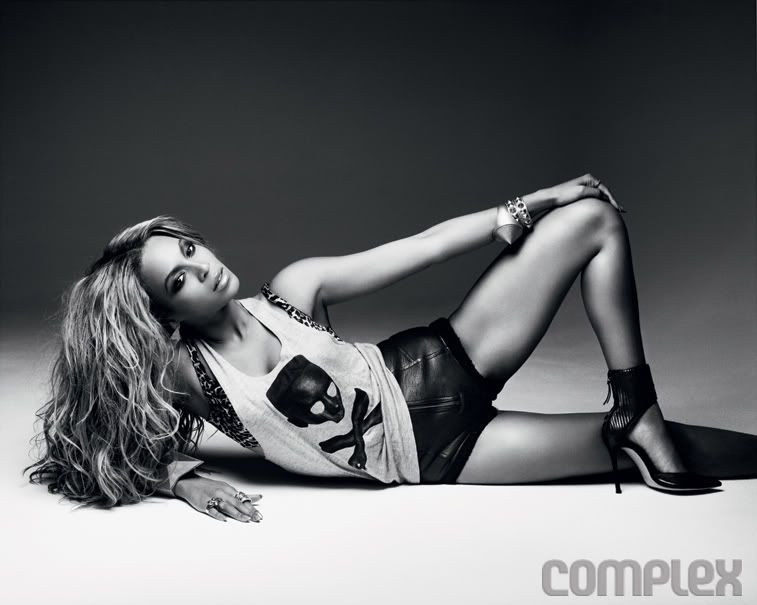 Of course conventional wisdom isn't all that wise. Thirty ain't all that bad. (In truth, women tend to be the most well-rounded and sexiest during their 30s. #justsayin) Still, it has a way of focusing people. Beyoncé Giselle Knowles turns 30 in September. She's acutely aware of time slipping into the future. Her ticking clock, however, has nothing to do with insecure thoughts of feeling old or washed up. Not by a long shot.
No, Beyoncé is in a race against time because of a simple, bluntly put question: Where the f*&k does she go from here? What does thirtysomething feel like if you've accomplished everything most people could ever dream of—wealth, fame, artistic accolades, love—in your teens and twenties?
It turns out that, for Beyoncé, the answer to that question is equally simple (and bluntly put). Where does she go? Wherever the f*&k she wants to. Bey has spent the last 15 years paying dues. Now a worldwide icon, she has set her heart and mind to establishing a legacy that she's determined will be dictated by artistic freedom. She's not afraid of turning 30. If anything, the world should be afraid of her turning 30.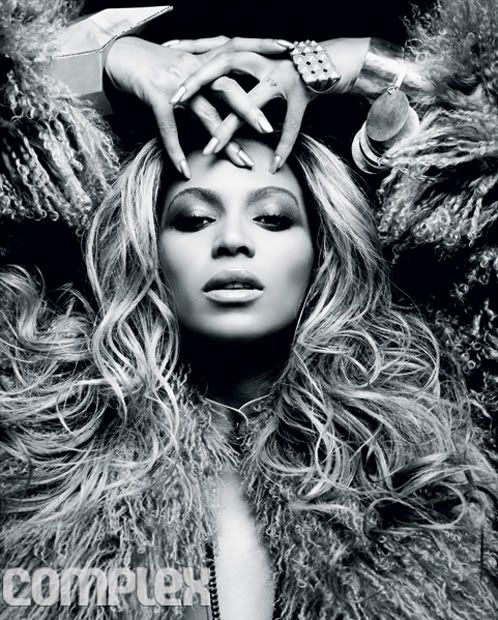 Pick up the magazine on August 9 and head over to Complex.com to check out exclusive footage.
B first appeared in Complex in 2003 during her,
Dangerously In Love
, era. Here's an excerpt:
Beyoncé: Diamond Life, 2003

Cover story
In the time it took you to read this sentence, Beyoncé Gisselle Knowles just sold more albums than Bob Dylan sold all year. OK, maybe that's a gross exaggeration (depending on how slowly you read), but in her 21 years on this earth, the frontwoman of Destiny's Child has sold more than 28 million records worldwide. That number's set to skyrocket: as of this writing, Beyoncé is in Miami finishing her solo debut, tentatively titled Dangerously In Love. Some say the album will not only further establish her as the first lady of Destiny's Child, it will also reposition her as the new queen of hip-hop-soul.
Of course, when we sat down with the bootylicious singer to discuss her recent career moves, what we really wanted to know was: Is she or isn't she? Since the release of her duet with Jay-Z, "'03 Bonnie And Clyde," the rumor mill has her hooked up with the rapper, with some wagging tongues saying the two are engaged. But, if there's one thing she's learned from five years in the spotlight, it's how to play the media game—so you'll have to draw your own conclusions.
Your solo album is tentatively called Dangerously In Love. What's dangerous about love, in your experience?Love is dangerous because, for one, when you're in love with someone, they have so much control over your feelings. It can be great or it can be really bad. But you have to let go to fall in love, and that's a little dangerous sometimes.
What kind of girlfriend are you these days?I hate to argue. Completely hate to argue. I'm not the type of girl who says, "I want to go there or eat here," or "I want this." I'm just easy, not picky. I like to do things like go to restaurants or walk on the beach or watch a movie at home—just stuff like that.
--Princess Carter
Credit: Complex.com