B and Jay took a romantic walk along the Hudson River in Battery Park on Saturday. B who took over the UK Festival scene is back to her home turf and back in the arms of her hubby. Next up for the Carters,
Lift Off
, the first single from,
Watch The Throne
, which features B.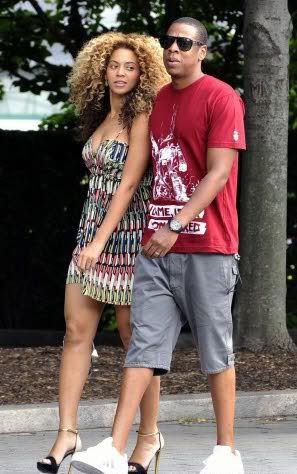 The Queen debuts
End Of Time
at her Epic Glastonbury performance.
--Princess Carter