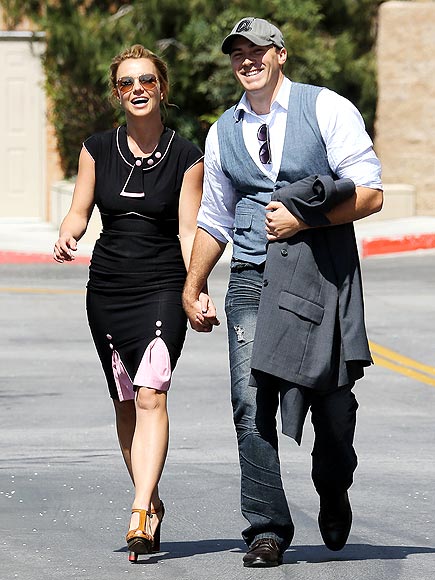 Britney has been looking very happy and healthy. She's working on a new album, spending time with her boys and it looks like a new love, as well.
She's rumored to be dating David Lucado, a Virginia native, who has worked in a law firm. They've been snapped throughout the Sunshine State, smiling, hand holding and enjoying family time, for the past few weeks.
On Friday afternoon the duo was snapped holding hands during a shopping trip, in Thousand Oaks, Calif.
Check out photos of Britney and David's budding romance, below.
--Princess Carter
Source: People, Zimbio & People