Credit: Life + Times
Today the Nets officially became a New York Basketball Team when they unveiled their brand new Brooklyn NETS Logo which was co-designed by Jay-Z who's a part owner --Jay will also be christening the new arena, with a series of concert dates, starting on September 28, 2012.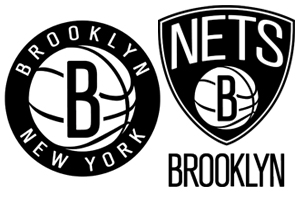 Credit: NBA.com
Team part owner Jay-Z played an instrumental role in the design of the logos.

"The Brooklyn Nets logos are another step we've made to usher the organization into a new era," Jay-Z said in a statement. "The boldness of the designs demonstrate the confidence we have in our new direction. Along with our move to Brooklyn and a state-of-the-art arena, the new colors and logos are examples of our commitment to update and refine all aspects of the team." (Source: ESPN.com)
The logo is sleek, crisp and perfect for Brooklyn and NYC. It'll definitely be a fashion staple, especially once the team starts winning. Read on to watch a video of the Logo Debut and to see more views of the logo.
Credit: Life + Times
Jay-Z shows off his team's new hat 4/30/12.
Sources:
Life + Times
, Jay-Z, ESPN.com & NBA.com