Last night was the "NBA 2K13" Premiere Launch Party at 40 / 40 Club.
Jay hosted the event. He
executive produced the soundtrack
for the famed video game.
Check out more pictures below of Jay celebrating with Nas, Meek Mill, DJ Clue and more.
Jay kicks off his
Great 8
tomorrow night in Brooklyn!!!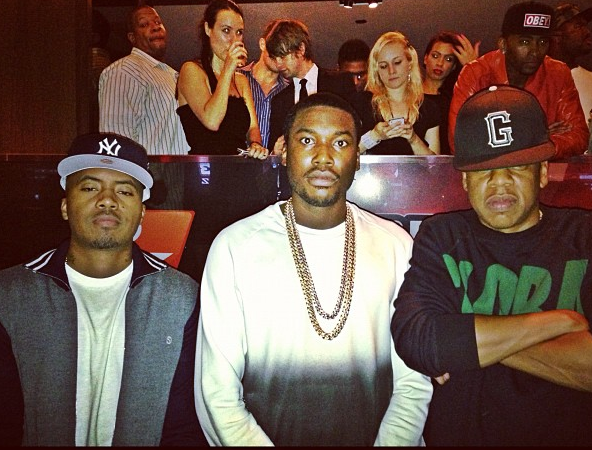 --Princess Carter
Sources: Zimbio, Global Grind