To J and B, thank you so much for your friendship. Beyoncé could not be a better role model for my girls because she carries herself with such class and poise and has so much talent. We both have daughters and our wives are more popular than we are. So, you know, we've got a little bond there. It's hard but it's OK. – Barack Obama
President Obama
made the most of his NYC stay. He landed in the city Tuesday afternoon. He visited with Letterman and talked politics and future. He of course addressed the
Mitt Romney 47% gaffe
.
We have come a long way since 2008, a long way!
The POTUS then headed to Jay's
40/40 Club
in Chelsea, where Jay and
B
hosted a $40,000 a plate
fundraiser
. I luv it. Hip Hop's First Family and America's First Family, together again (well sort of the FLOTUS and the girls weren't there). Jay and B raised $4 million for the POTUS!!!
Check out the President's interview with Letterman and more pictures from the fundraiser. November 6!!! Four More Years!!!!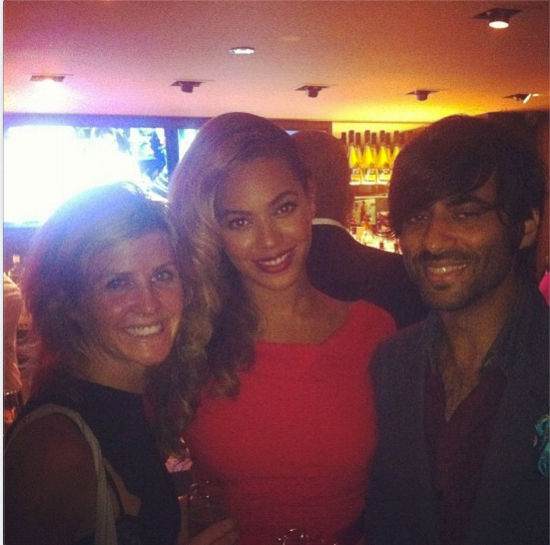 The POTUS on Letterman:
--Princess Carter
Sources: Life+Times, WhiteHouse.gov, GlobalGrind & CBS