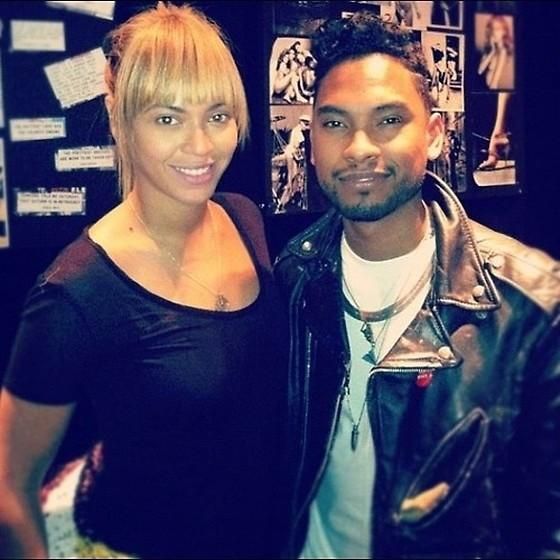 B's
still hard at work on her fifth
studio
album. And today we learned that she's joined forces with Miguel. Miguel tweeted a pix of his and
B's
studio session, today, with a message saying that he and B worked together over the weekend.
In the pix, the Queen was make-up free & beautiful. What a nice Halloween treat. I can't wait to hear B's new music.
B will be performing at this year's
Super Bowl Halftime Show
. Hopefully she'll perform some of her new music.
--Princess Carter