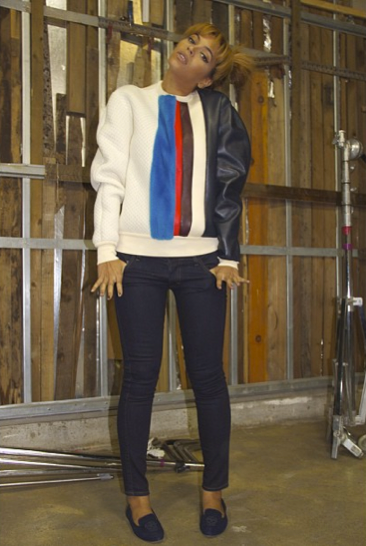 Azealia Banks has confirmed that she and
Beyoncé
have collaborated on a brand new track for B's upcoming
fifth solo album
. In an interview she did with
ASOS
on Thursday, she confirmed that she'd worked with B, in Miami a couple of week's ago.
B was in
Miami with Jay
, Kelly, Ms. Tina and friends taking in
Miami Art Basel
, a few weeks ago. I guess she squeezed in some studio time too. Here's what Azealia said, about working with Queen B:
"I actually did something for her record in Miami a couple weeks ago. I really didn't want to say it because I didn't want to jinx it. You know how that sh*t goes. It's like, once you do someone's on someone's record, you just have to wait. If they want to use it, they use it. Even the fact that I was considered to rap on a Beyonce track."

--Princess Carter
Sources: ASOS & The YBF
Photo Credit: Beyonce via @baddiebey