President Obama's second inaugural address was riveting. He called on all Americans to work together to achieve the common good.
The President sounded confident and ready to continue fighting for America's future. He sent the crowd into roars and applause when he talked climate change, equality, race and Dr. King.
He also mentioned equal rights for Lesbian and Gay Americans.
He's Ready!!! Watch his speech below and remember to stay politically active, the POTUS needs us!!!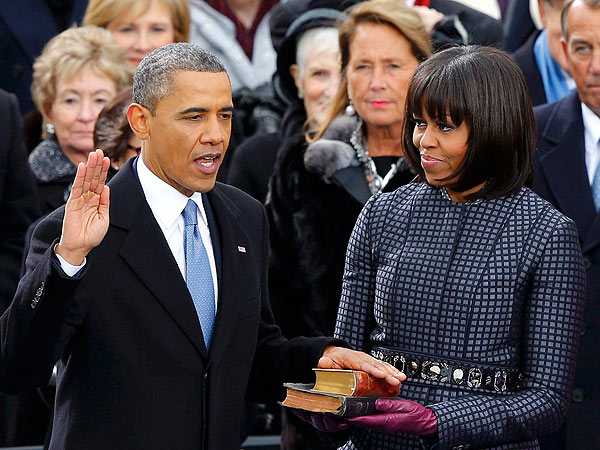 --Princess Carter
Source: MSNBC