Today the White House released,
A Year in Photographs 2012
---revealing intimate moments of the President's year. One of my favorite pictures is of the President and First Lady (above) while attending the wedding of their good friend, Valerie Jarett's daughter, Laura, in Chicago.
And a very tender moment, between the POTUS and
the siblings and cousins of Emilie Parker, one of the 20 children who died in Newtown. Check out a few photo below and then head over to: AYIP2012 to view the beautiful photos.
Below, is another favorite, of the Obamas taking in the sites in, their hometown, Chicago, also during the wedding trip.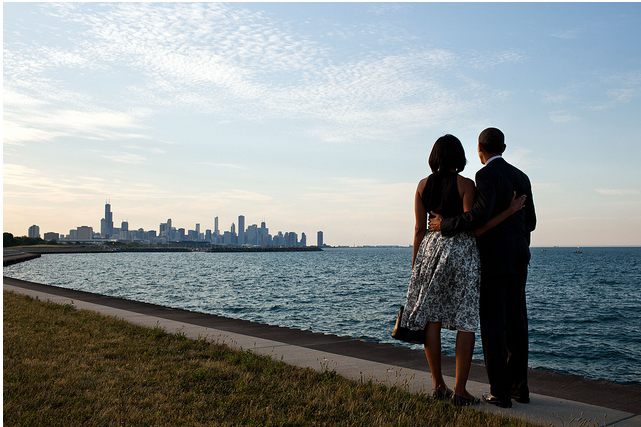 --Princess Carter