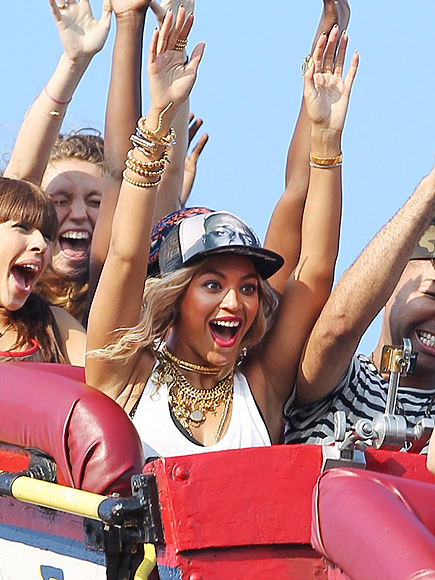 While
the Queen
was sending Brooklyn's Coney Island into
a frenzy Thursday
--during the filming of her new video, for "XO"--the paps were just as eager to get in on the action.
And when B spotted the TMZ cameras, she gave them a special shout out and even let the lucky photog, have a cameo in the video, after he asked. This didn't sit to well with his coworkers back at TMZ headquarters, who haven't had much luck with the Carters...
Check out the hilarious clip below.
- Watch More
or
--Princess Carter
Source: TMZ