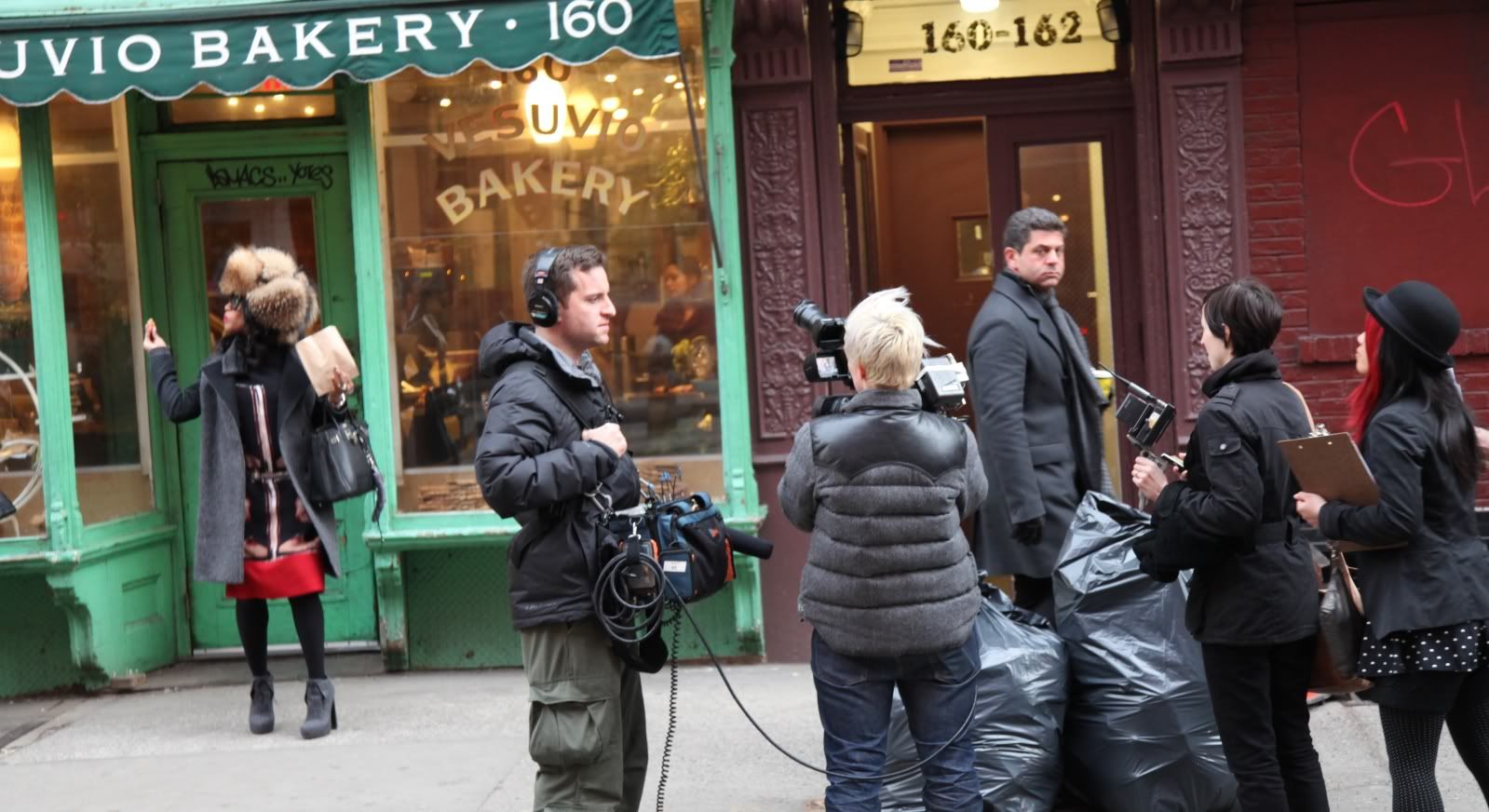 S
tylist Extraordinaire, June Ambrose is filming her own VH1 reality show. She's ready to spread her
Mad Mondays
,
Save Me Sundays
and the rest of her weekly wisdom to the fashion masses.
She was seen filming in Soho earlier today, looking super fly. I can't wait for her show. I just love her outlook on life and fashion.
June's Tweets:
Themed Thursday!UnderEye BeautyBar:Woke up with a swollen Face,I use a Frozen spoon 2 Reduce the swelling!
http://twitpic.com/438gly
Rockmom Chronicles:JayZ's Skull candy headphones kept my Lil man busy & This Wks latest Gossip occupies my mini me
http://twitpic.com/42p9og
--Princess Carter