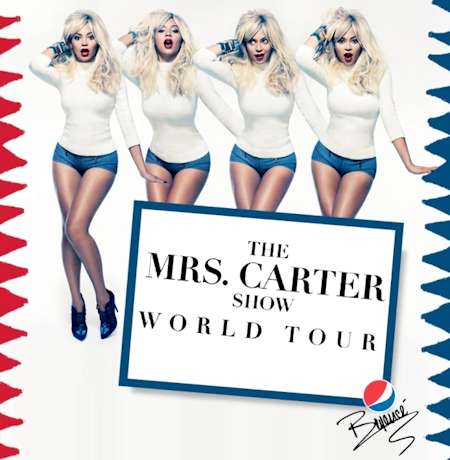 From young
Houston girl
to the world renowned,
Mrs. Carter
--CNN wdocumenting the evolution of
B
tomorrow night. The network will be premiering a documentary called:
Beyoncé: Finding Her Destiny
.
(Update: You can watch the doc below.)
Beyoncé: Finding Her Destiny:
It airs Saturday at 8:00 PM EST, 5:00 PM PT. The network says it will, "look at the superstar's rise to fame".
After an amazing
Super Bowl Half Time Show
, which sent social media ablaze; releasing four behind the
scenes videos
of her Super Bowl experience; releasing two
tour trailers
--B caused such a buzz that she jumped from 4-to-1 on Billboard's
Social 50
Chart, congrats B!!!!
Via Billboard
:
With a week of televised promotion leading into the Super Bowl on Feb. 3 (combined with her headlining halftime performance), it comes with little surprise that Beyonce surges to the No. 1 spot on the Billboard Social 50.
This is her first time in the No. 1 spot in the 114 weeks she's resided on the chart. She takes the throne with a 42% boost in weekly fan acquisition, adding 794,000 followers across multiple online platforms.
For the game, Twitter fans created the #beyoncebowl hashtag that was used in over 200,000 tweets since the Sunday broadcast, according to Twitter. Her account (@beyonce) gained 108,000 new followers for the week: an 86% boost over the previous frame.
Her audience gains on Twitter were dwarfed by the numbers she posted on Instagram. During the charting week she gained over 375,000 new followers to her account, @baddiebey (a 116% increase in growth over the previous week). According to a post-game blog post published by Instagram, over 200 photos per second were posted about Beyonce alone during her halftime performance.

She built momentum for the broadcast on her YouTube channel as well, posting rehearsal footage each day for four days leading up to the Super Bowl. It's a strategy commonly used by major artists who use VEVO for their major video releases (like official videos), but use YouTube instead for more informal content. It gives acts the chance to engage with their audience in between major video releases.
--Princess Carter
Sources: CNN, Billboard, Beyonce & TheBeyHive.com