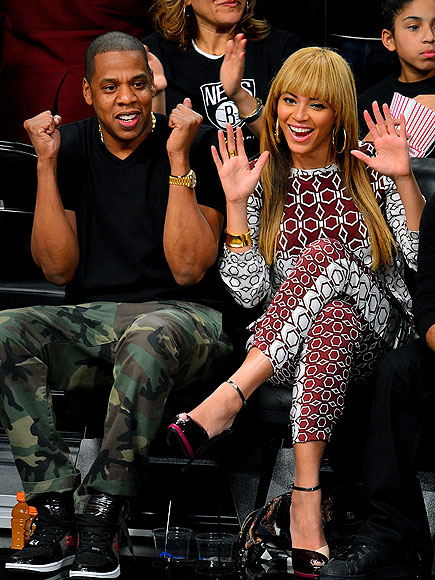 Jay rocs PMK's Brooklyn Zoo Jordan 1's to first Barclays Center game, 11/2012.
Beyoncé's has another thing to celebrate this February. PMK (
Perfectly Made Kicks
) debuted their custom made Isabel Marant sneaker wedge today, called the
The King Bey
, in honor of our Queen B. The white-and-gold wedges are made of an array of exotic skins, including crocodile, stingray, and anaconda. The perfect sneaker for a Diva!!! I can't wait to see B roc'n these.
The King Bey
The Carters are fans of PMK's custom made sneakers. Jay
roc'd a pair
of custom made
PMK's Brooklyn Zoo Jordan 1's
to the Brooklyn Nets first game at the Barclays Center, back in November 2012.
Check out more views of
The King Bey
below.
How sweet it is!!!
--Princess Carter
Sources: ELLE.com,
PMK
& @beyoncelite