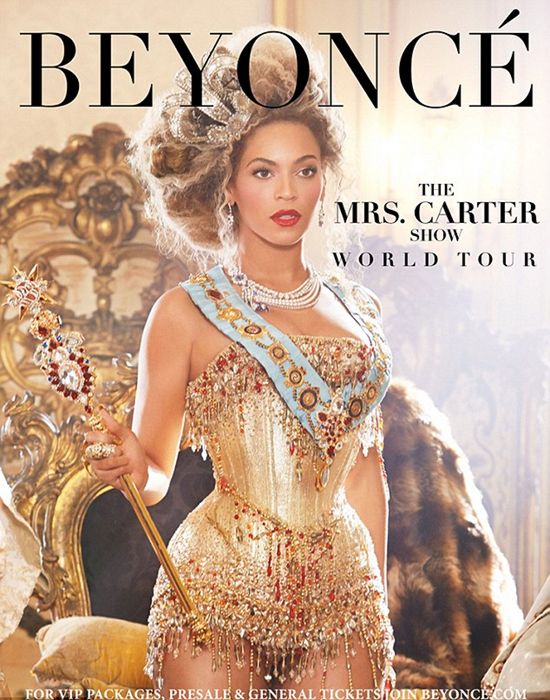 After one hell of a
halftime show performance
, B released what we've all been waiting for--information on her next world tour,
The Mrs. Carter Show
!!! I wonder if that's also the name of her next album, I hope so.
The tour kicks off April 15, 2013 in Belgrade. B will tour Europe from April 15 -May 29. She will then hit Canada and the states from June 28 - August 3. Her first US show will be June 28, 2013 at the Staples Center. And She'll be gracing the Barclays Center stage on August 3.
Below is a list of B's European and North American dates so far. I'm sure she'll be releasing more dates soon. Can't wait for the Barclays Show.
EUROPE












PALAIS OMNISPORTS DE PARIS-BERCY




PALAIS OMNISPORTS DE PARIS-BERCY






















































NORTH AMERICA





































THE PALACE OF AUBURN HILLS































Source: Beyonce.com