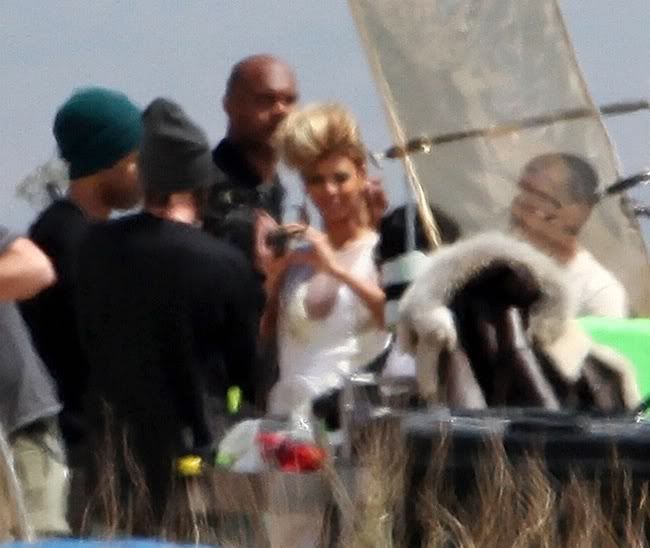 News continues to come out about Beyonce's brand new single,
Girl
, it's a song about female (girl power) empowerment. It's said to be a club banga and simply AMAZING! Complete with African dancers and unbelievable drums. The track is said to have samples of Major Lazer's,
Pon De Floor,
which means the track is going to be heavy on the drums!
B is currently in California filming the video. Photos of her in the Mojave Desert roc'n Givenchy hit the net last night. B's dress is from their Spring/Summer 2011 Haute Couture line. News about the single and the shoot continue to be the topic of Blogs and Twiiter.

Via MTV:
In the new photos, Beyoncé stands in a smoky, post-apocalyptic war zone, wearing an elaborate headdress and holding a battle flag aloft (and it sure looks like said flag is emblazoned with a big "B"). She's surrounded by an army of dancers, each of whom is dressed in what could charitably be called "Les Misérables" chic, their fists thrust triumphantly in the air.
She's ready for battle! She's ready to add to her 16 Grammys!!!!!
OMG!!!!!!!!!!!!!!!!!!!!!!!!!!!!!!!!!!! This Beyonce single is N=E=X=T L=E=V=E=L!
All i haVE to say is Beyonces new song in amazing
Just arrived to the Beyonce audition...interesting set up
--Princess Carter