A
s we patiently await the joint album from Hip-Hop Royals, Jay-Z & Kanye West, the two were spotted in Paris today and it looks like they were headed to a studio. Kanye had his laptop in hand and Jay's still in studio mode (no hair-cut=recording).
I kinda figured that Kanye was headed to Paris when he was seen at Heathrow last week. I hope that we get a summer release date from the two music titans. Jay may be working on more than the callbo album, according to People.com:
Multiple sources tell PEOPLE they (Jay & B) arrived with a lot of musical equipment. "They've set up a studio in another suite and have been working nights on her album," says one source.
It's a working vacation for the pair, who reportedly are recording a new song featuring Kanye West, and possibly prepping a video, according to sources.
Not sure exactly when or if it's happened already, but I hope it's true. It is unknown if it will appear only on B's still untitled 4th studio album, or WTT and/or both albums.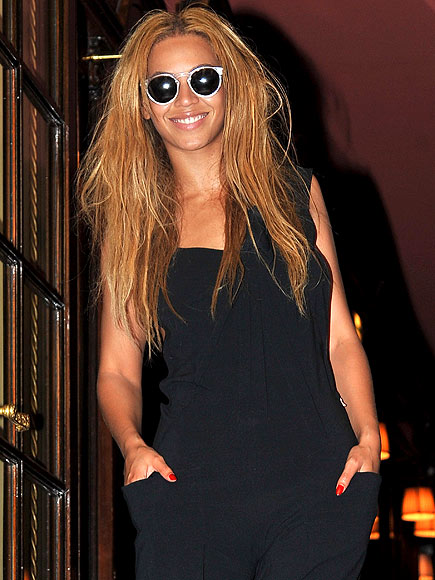 Off to record with Jay & Ye?
In other Beyonce' news her newly released single, 'Run The World (Girls)' has debuted on iTunes top 10 charts worldwide. And on Friday, she had a photo shoot for an upcoming cover story for Harper's Bazaar magazine. She was seen shooting scenes on a balcony of the famed Ritz Hotel.
Living up to her name, Queen B, she gave a special I Love U to her fans, while on the hotel's balcony, she blew kisses and made a heart sign, as her faithful followers snapped their own photos, below. She also roc'd a Julez for Japan t-shirt (all proceeds for the sale of the shirt go towards relief in Japan), during her down time on the set.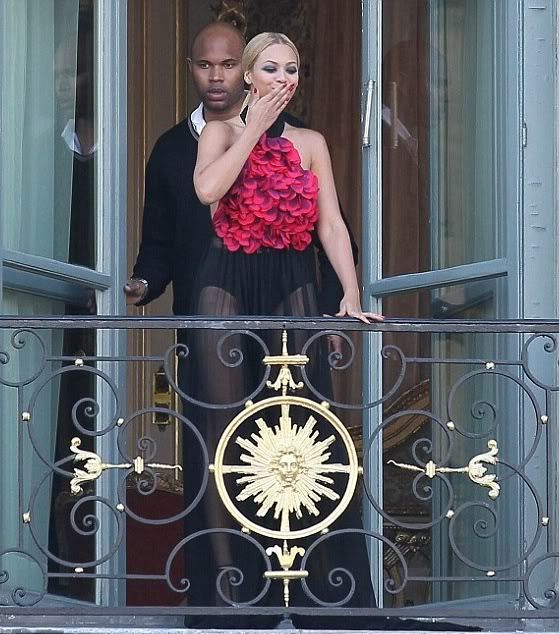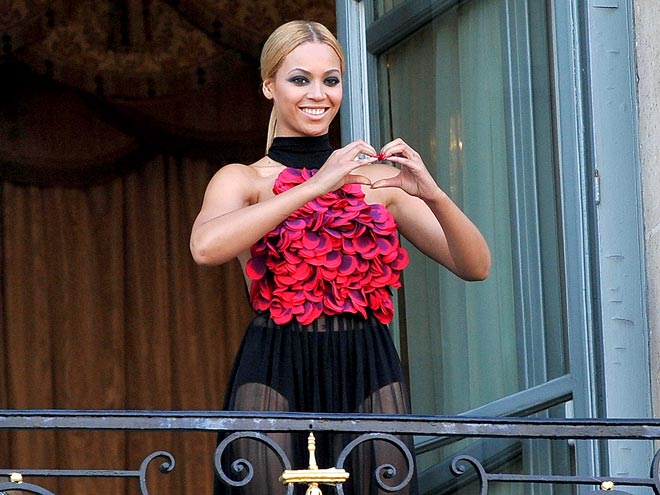 B shooting for upcoming Harper's Bazaar issue, at the Ritz Hotel:
Out & About in Paris Today; possibly going to meet up with Jay & Ye for callbo:
More Pictures in Paris: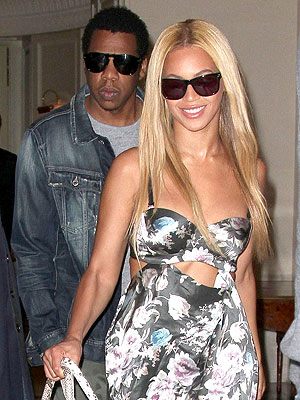 Here's what People has to say of their, Royal Accomadations:
The couple arrived in the French capital on Monday by private jet and, a source says, they have been ensconced in a two-story hotel penthouse suite at the Hotel Le Meurice overlooking the Tuileries Garden that goes for a whopping $20,000 a night. They go on to say,

t

he luxurious digs, which features a private kitchen, a glass enclosed dining room and an enormous private open air terrace.
B in Paris at Disney Land with Julez (and his dad):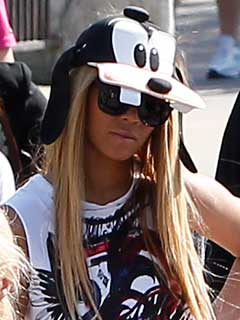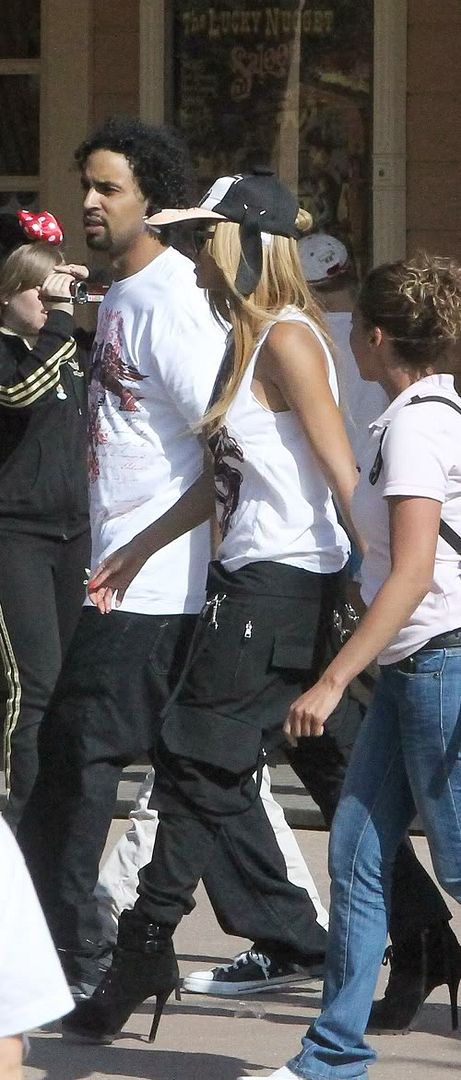 I am st
ill wondering if Jay has been working on his solo album, too? And I am still very curious to figure out who B's new management team is?
Sources: People & Just Jared