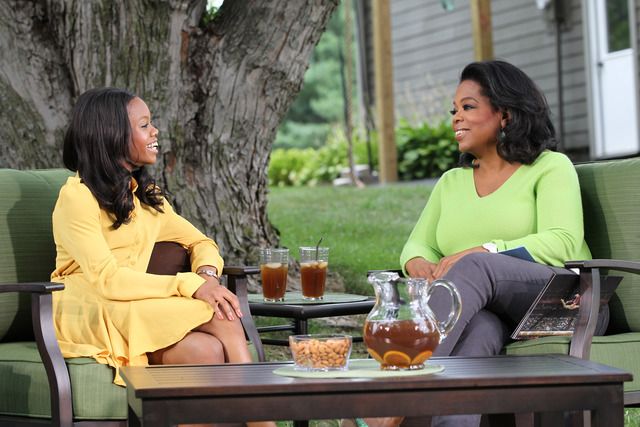 Gabby
will be on
Oprah's Next Chapter
this Sunday (8/26). In the interview she talks to Oprah about her Olympic dreams, moving to Iowa and gymnastics of course.
She also talks about an issue that is all to common today, bullying. Gabby talks to Oprah about being bullied for "being different" and she also says that's another one of the reasons she wanted to move.
Gabby kept the bullying a secret from her mom, at first. Check out a clip below and don't forget to watch her this Sunday (August 26) at 8:30 on
OWN
.
For more from Oprah's interview with Gabrielle, tune in Sunday, August 26, at 8:30/7:30c.
--Princess Carter
Source: OWN