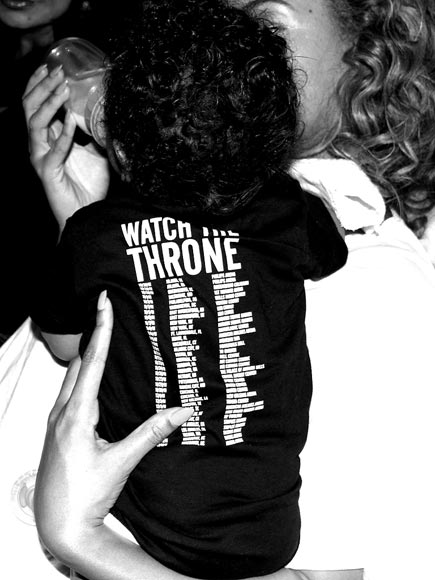 It's all about The Throne!!!
Little Blue shows off her love for her daddy's and uncle Ye's classic,
Watch The Throne
, by roc'n a
Watch The Throne
, T-shirt.
Her proud mommy, B, posted the pix on her
I Am
site.
But, Blue's not the only young royal who showed allegiance to The Throne. The Martins also showed their loyalty
Gwyn and Chris Martin's, Apple (8) and Moses (6), attended their uncle Jay's, London,
Watch The Throne
concert, back on May 18. Sweet.
Check out the Martins below.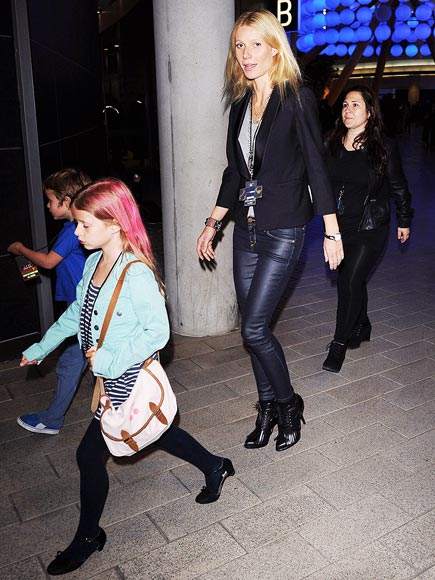 --Princess Carter
Source: I AM & People