Looks like the Carters are taking full advantage of President Obama's lifting of travel restrictions to Cuba, because the two royals are on the island celebrating their fifth wedding anniversary. And the people can't get enough of them...can you blame 'um.
Now Jay's, tweet from yesterday:
Equipo peligroso (Dangerous Team)
makes so much more sense.
The two love birds sent crowds into a frenzy while touring Havana. Billboard reports, The music power couple was mobbed by dozens of fans at the renowned restaurant La Guarida on Wednesday night, and police had to step in to keep the crowds at bay.
Waitress Silvia Fernandez said they dined with their mothers and another man she couldn't identify. She called Beyoncé "beautiful, without a drop of makeup."
And today they toured colonial Old Havana, looking photo shoot fresh--B playing the happy photographer, Jay puffing on a Cuban, and both moms in tow. And after all the sightseeing they headed to another restaurant, that boasts a magnificent rooftop terrace with a sweeping view of the harbor. (Source: Billboard)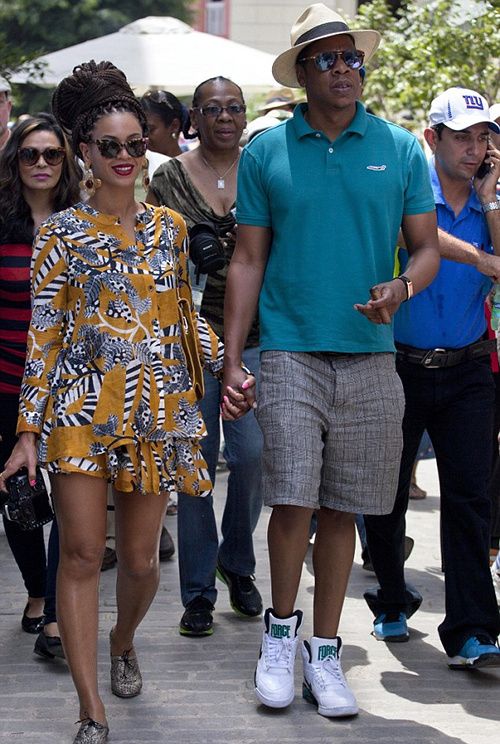 B, Jay, Ms. Tina & Gloria Carter.
Another beautiful family vacay. Hov puffing on the Cuban...El Jefe!!! How good do they look. Check out more photos below.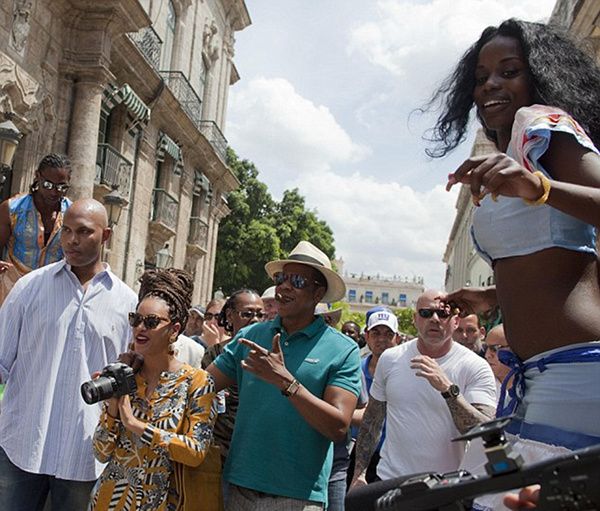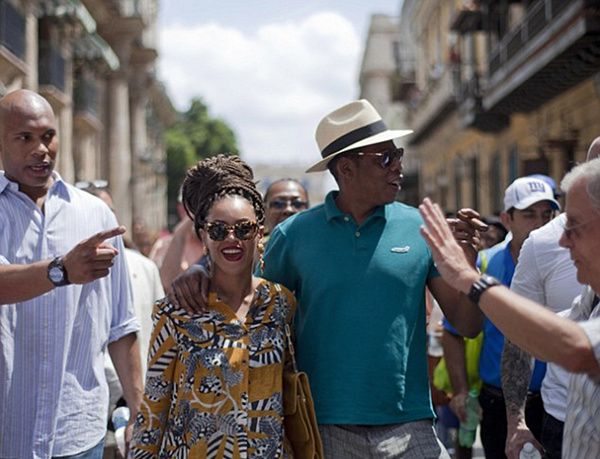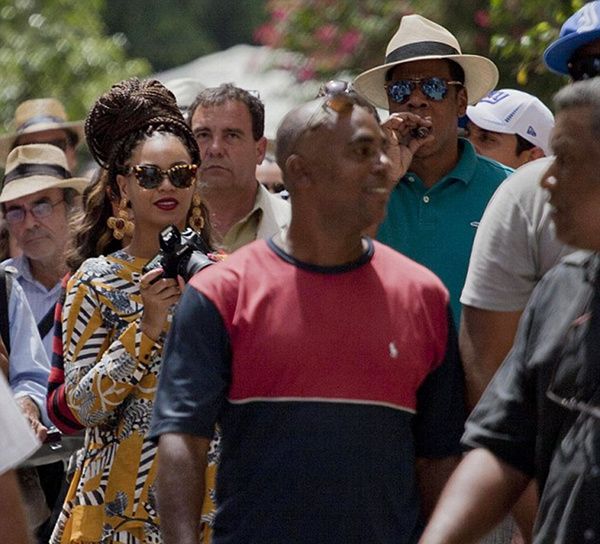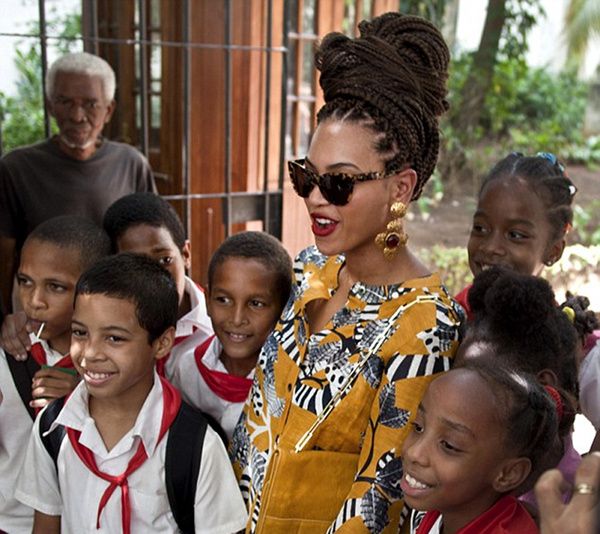 Wednesday Night:
--Princess Carter
Sources: Billboard, GlobalGrind,
AP,
The YBF & @beyoncelite