Last night Jay and B attended Nas' album release party. Jay roc'd all white, the color of summer, and definitely looked like he enjoyed himself.
B was also at the party, but stayed out of the spotlight. She was roc'n long blonde braids, a nod to her
DC
days. She was snapped chatting it up with Roc Nation's, Bridget Kelly. Hmm... I wonder if the braids have anything to do with
album #5
, which she's supposed to be working on now.
Check out the pictures below.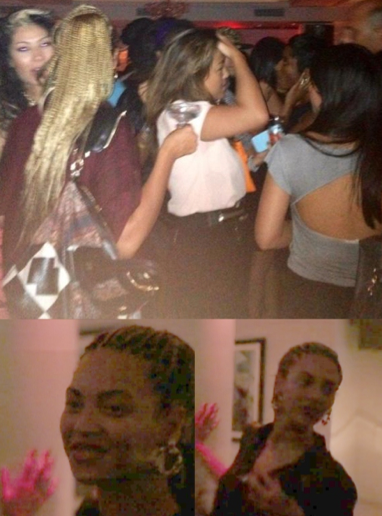 --Princess Carter
Sources: Global Grind & Zimbio