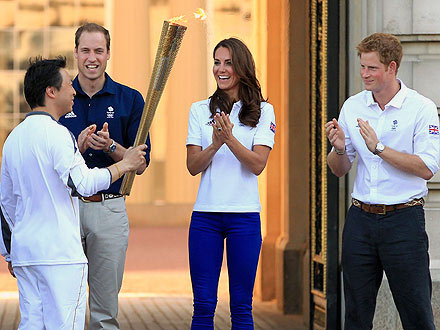 Prince William, Duchess Kate and Prince Harry greeted the Olympic torch at Buckingham Palace today.
The Young Royals are in full
Olympic-mode
for this summer's Olympics. The Duke and Duchess of Cambridge, (William, & Kate) and Prince Harry have attended several pre-Olympic events. And they plan on attending many events to cheer on their team, Great Britain during the games.
The three sports buffs seem to be really excited about the games being in London.
The opening ceremonies kick off tomorrow night. Can't wait to see all the festivities and when
T
e
a
m U
S
A
walks out!!!
--Princess Carter
Source: People