Jay had another busy day. Today was the worldwide release of his critically acclaimed album,
"Magna Carta Holy Grail"
which is on track to become his 13th, #1 on the
Billboard 200 Album Charts
, continuing his reign as the solo artist with the most #1 albums, only the Beatles have more, with 19.
Today, Jay also received his platinum certification for
MCHG
. The
RIAA
presented him with a plaque for 1 million sales sold. The
RIAA
changed their certification rules, based on Jay's deal with Samsung--the tech giant purchased 1 million copies of the album and for the first 1 million of their
Galaxy
and Notepad users,
who'd downloaded the Magna Carta App on June 24
.
This is Jay's 12th album to receive a platinum plaque. Congrats Mr. Carter. Be sure to pick of Jay's now classic album!!!! Platinum on the release date...luv it.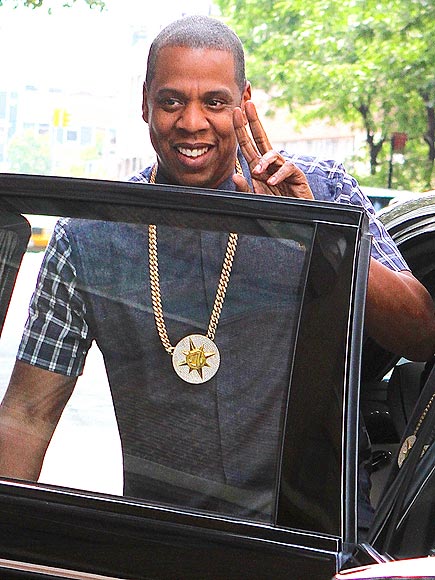 --Princess Carter
Source: Rap-Up, RIAA