I had the pleasure of attending Jay and Justin's show at Yankee Stadium on Friday. It was quite a show. It was different from Jay's joint tours with Mary, Kanye and Eminem. This one was more of a collaborative effort.
They opened up with
"Holy Grail"
before we even had a chance to breathe. Then the two swapped and shared the stage for a night of hits.
Justin
played the guitar and the piano during some of Jay's performances. He played guitar during "You Don't Know" and during "99 Problems" where he also played the voice of the cop--it was a pretty cool performance.
They had a good synergy on stage. It was almost like a party mix, the way they blended in each others songs.
Jay was all smiles and had a great time. It was one big celebration. The set he played was similar to the ones he performs at festivals. His star shined bright on that stage. The crowd went absolutely wild for him. The night was one big party.
Alicia was the only surprise guest, she and Jay-- along with the crowd--performed "Empire State Of Mind". Justin started the duo off, with his rendition of "New York, New York". One of the most special moments of the night, was when Jay, with Justin on vocals, dedicated "Forever Young" to
Trayvon Martin
. It was a special moment.
Jay ended the night with
B
and many more at the official after party at the,
40/40 Club
. Check out pictures below. Jay and JT performed at Yankee Stadium Saturday night, as well.
The Performances:

The After Party: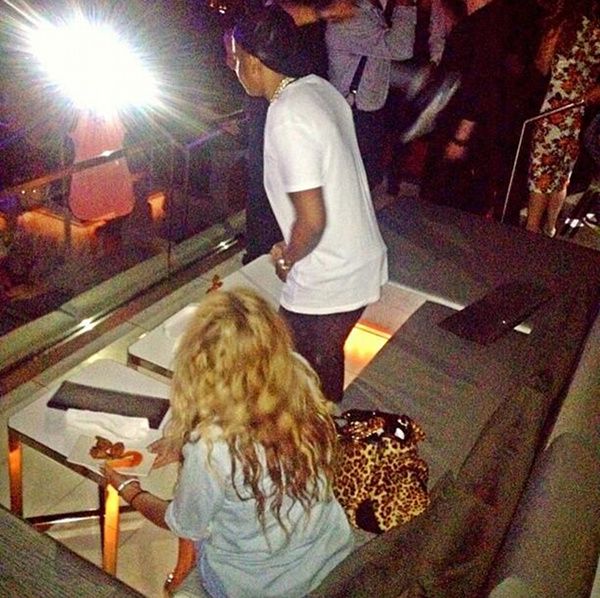 The Show & Backstage:
--Princess Carter
Photos: Instagram/GlobalGrind/People/Zimbio