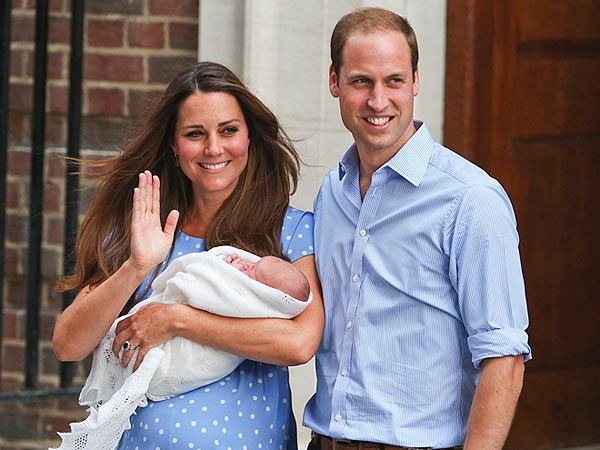 A day after
Prince William & Kate
introduced us to their 8 lbs. 6 oz. prince, they have let the world know the name of their precious bundle of joy.
"
The Duke and Duchess of Cambridge
are delighted to announce that they have named their son George Alexander Louis," reads a statement from Kensington Palace. "The baby will be known as His Royal Highness Prince George of Cambridge." (Source: People)
People Magazine
, also reports that the family is now spending some time with Kate's parents:
The prince was born Monday at London's St. Mary's hospital. After greeting the world outside the Lindo Wing of the hospital, spending his first night at home in Kensington Palace and meeting his great grandmother, Queen Elizabeth, Prince George and his parents have headed to the home of Carole and Michael Middleton in Bucklebury, about 55 miles west of London, where they'll spend time with the proud grandparents.
Such a beautiful time for the family, I'm glad to see them bonding, before their royal duties start back up.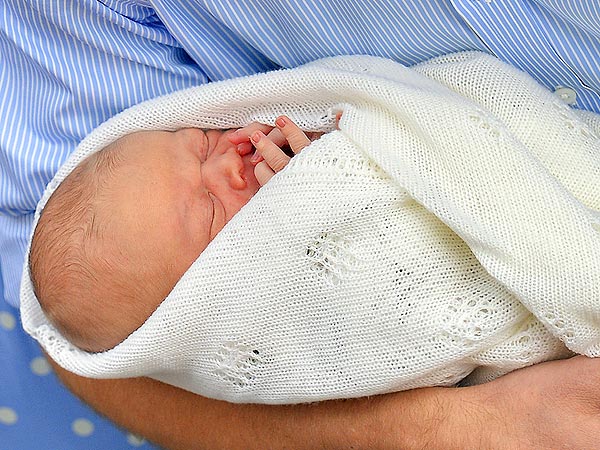 President Obama also sent out a special message to the family from him and Michelle. You can read it and check out more pictures of the family below.
President Obama's Message:
"Michelle and I are so pleased to congratulate The Duke and Duchess of Cambridge on the joyous occasion of the birth of their first child. We wish them all the happiness and blessings parenthood brings," the President said Monday. "The child enters the world at a time of promise and opportunity for our two nations. Given the special relationship between us, the American people are pleased to join with the people of the United Kingdom as they celebrate the birth of the young prince."
On the way to the grandparents: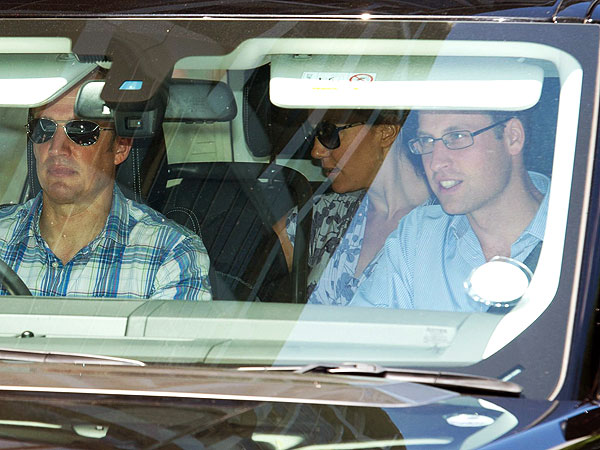 The debut outside St. Mary's: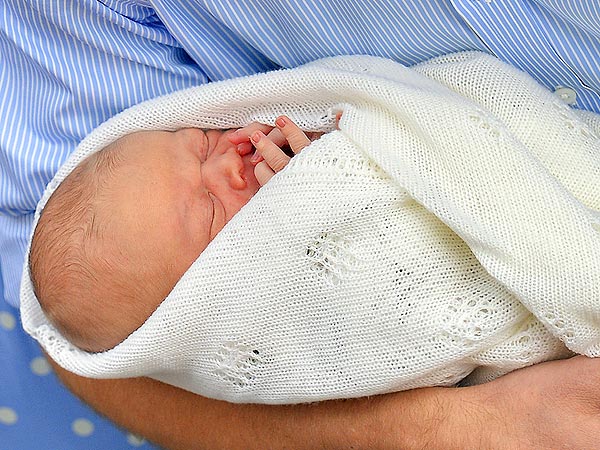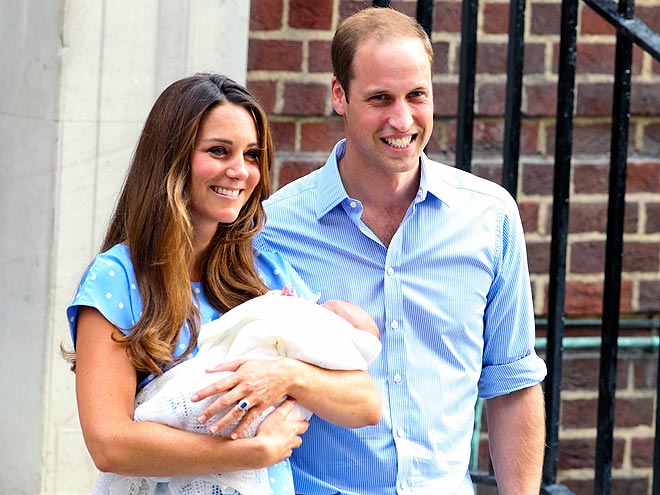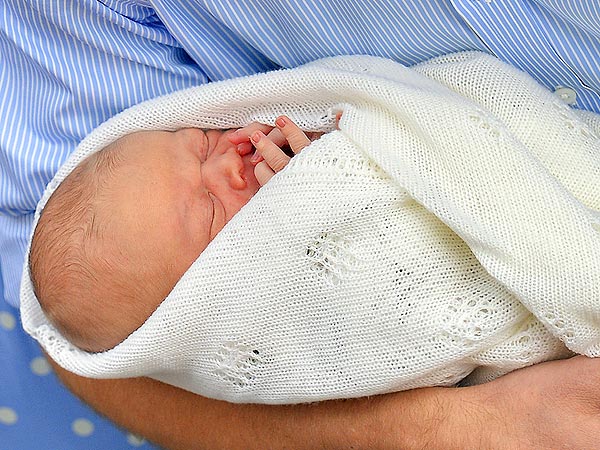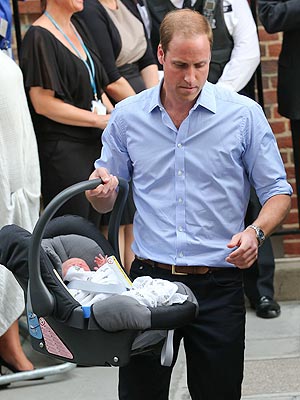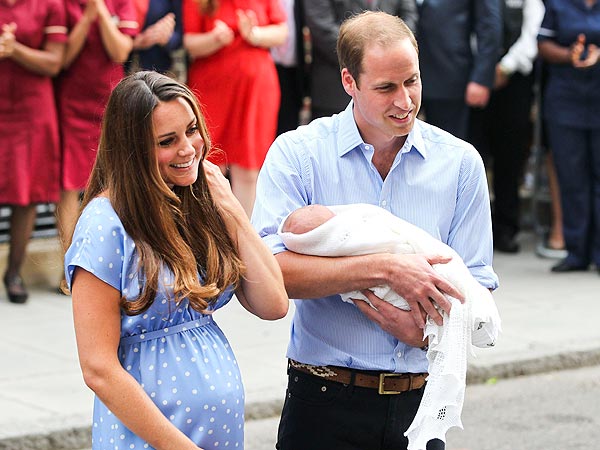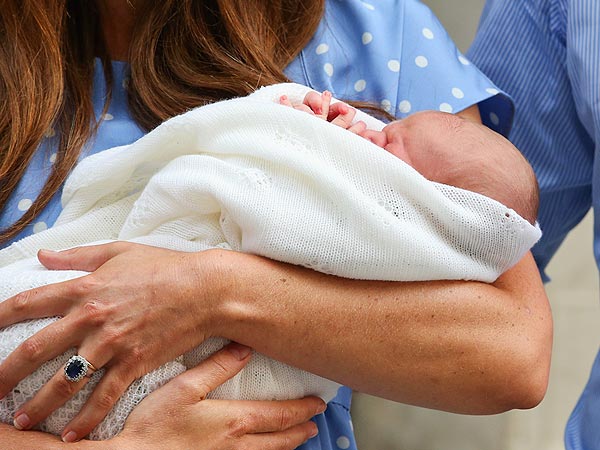 Source: PEOPLE