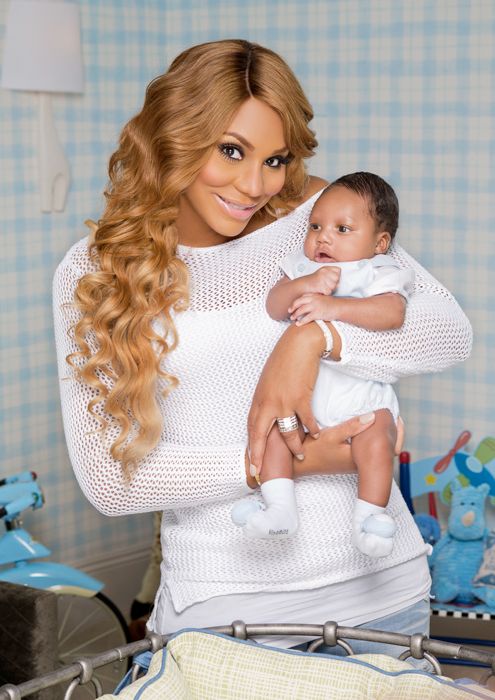 Today new mommy,
Tamar Braxton
showed off her and hubby, Vince's pride andjoy,
their baby boy Logan
Vincent Herbert, who was born on June 6. The pictures were revealed by
GMA
and appear in this week's
US Magazine --
who sat down with the new parents for a photo shoot.
In the magazine
Tamar
talked about her delivery room experience, "Vincent had a Hugh Hefner robe on and was doling out orders to everyone." But Vince wasn't the only one of her family members living in the moment, big sister, Toni was giving out her own orders too. "And my sister Toni was giving unsolicited advice on how to push."
Tamar went on to say that Logan, is "the best newborn ever," adding "I'd know -- I have 13 nieces and nephews."
Although she adores and loves her baby boy, Tamar, admitted to
GMA
, during an interview that aired this morning, that she didn't fall in love with her son immediately and that when he didn't "latch" (breastfeed), at first, it made things worse.
"Well you know, I was questioning my motherhood. … Like, is this a mistake that God made? Or like, is this something that I need to hand over to my husband because he and the baby connected instantly. And I wanted that. And I guess I was a little jealous, pretty much. Am I being really honest here? I guess I am," she said.
"When he finally latched on I felt like he got me and I got him and this was all meant to be," she said. Braxton is now busier than ever. She's working on her upcoming album, starring in a new WE tv reality show, "Tamar & Vince," and hosting a new talk show, but she says being a mother is her number one priority. "I am very happy. I feel complete … he is the best thing that ever happened to me," she said, speaking of her son.
But not to worry all is well now, she says Logan, "is the best thing that could have happened to her."
It was a brave revelation and one that doctors say that about "20 to 30 percent of moms feel" and could even be higher, but many women are to embarrassed to admit it. Check out the full clip below.
Hopefully, Tamar has helped a new mom.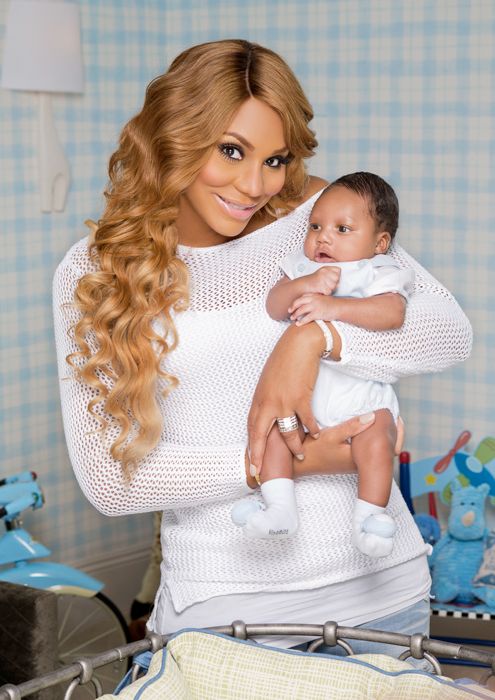 The photo shoot will be featured on tomorrow's episode of
The Real
.
--Princess Carter
Source: GMA, UsMagazine, TheYBF & Rap-Up