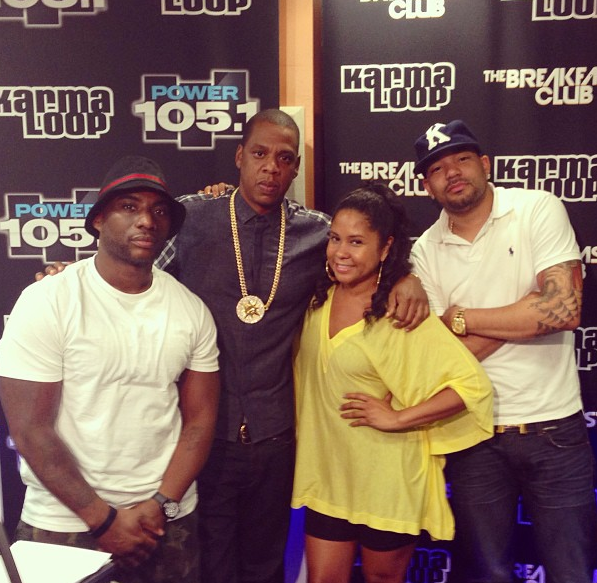 This week,
Jay's been busy promoting
, his new classic,
"Magna Carta Holy Grail"
.
He's taken over
Twitter
,
Hot 97
and this morning he took over New York's #1 Morning Show, Power 105.1's famed Breakfast Club, for another great interview. Hov's humor was on full display, throughout the entire interview.
Jay had a good chat
with Envy, Yee and Charlamagne. He talked about everything from sports, music, being annoyed about the silliness surrounding B's pregnancy, "Magna Carta", his
Twitter Q&A
. He said, "Twitter is like Wii", and that he could become easily addicted to eat.
Jay's pretty hysterical...I luv his dry humor, it's an NY Thang!!! Watch parts 1 & 2 below, to hear what else they talked about.
Be sure to pick up your copy of
"Magna Carta Holy Grail"
now.
--Princess Carter
Source: Power 105.1