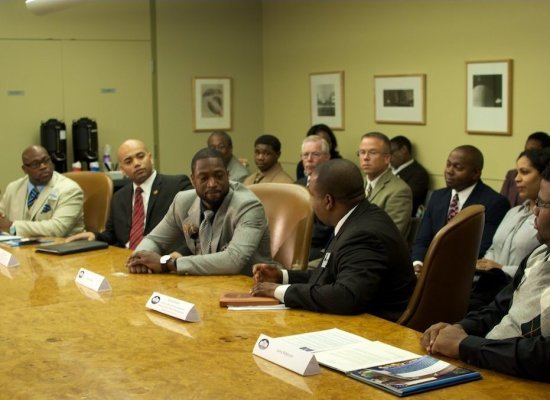 This morning, D. Wade kicked off his NBA All Star Weekend with a little giving back. The proud father hosted a Fatherhood Heroes roundtable with White House official Joshua Dubois. Dubios is Special Assistant to the President and Executive Director of the White House Office of Faith-Based and Neighborhood Partnerships.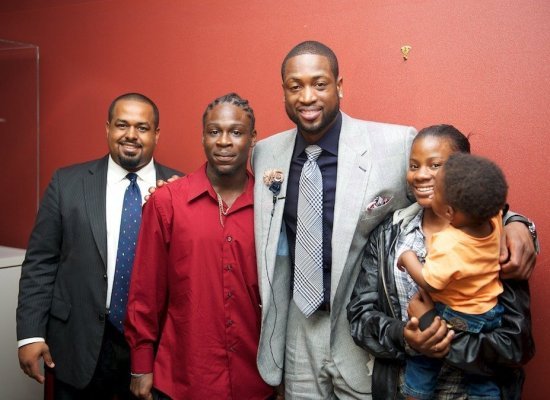 The rountable was held
at Orlando City Hall. The focus was to let fathers now how important it is for them to be actively
involved
in their children's lives, both physically and mentally.
After the roundtable he went to Tangelo Park Elementary School to head the
"Work Hard, Play Hard" rally and unveil new basketball courts. Saturday, he plans to attend a fundraiser for Tangelo Park Program, an educational initiative, where Grammy Award-winning artist Estelle is slated to perform. (Huffington Post)
I love how involved the White House is with this weekend's
NBA All Star Weekend
, especially since the weekend attracts so many children and families.
--Princess Carter
Source: Huffington Post