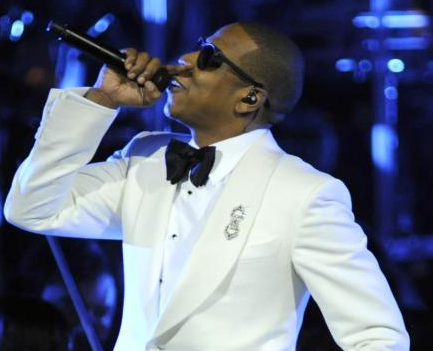 I had the pleasure of watching my King, Jay-Z (my Hov) make history at
Carnegie Hall
last night! What a show, what a show!!! Jay was backed by a full piece orchestra. He came out to his classic,
PSA
, and with the orchestra is was quite a royal entrance!
The show was reminiscent of his
Ten Year Anniversary Show at Radio City Music Hall
, although that show was much longer. I guess Jay reduced it because it was a benefit concert and they are usually shorter than regular concerts. The show was about an hour and 15 minutes.
Jay wore a tailored suit with a white blazer for his opening and then switched outfits twice. He changed into an all black tailored suit and for his encore he went
All Black Everything
: black jeans, black
T
and black boots, and the chains came out, too.
The Blueprint
was the album of choice for the night. Jay performed
Izzo, You Don't Know, Heart of The City and Girls
,Girls, Girls
. I'm sure it was a tribute to his baby girl. Blue was prevalent throughout the show, as the background and stage lights were in the hue. I'm sure it was also a tribute to his newborn,
Princess Blue
.
Jay's two special guests for the night were Nas and Alicia Keys, who helped with a special NYC tribute. Alicia of course came out to
Empire State Of Mind
as a backdrop for the
World Champion Giants
curtained the stage. Of course it sent New Yorkers wild. Nas came out to his own
New York State of Mind
. It was a New York moment, that we were all proud of.
My favorite moment had to be when Jay performed
Glory
for the first time. It was so touching and you could hear the emotion in his voice. The entire auditorium was blue:
ALL BLUE EVERYTHING
. At the end of the song,
he thanked us for being a part of his moment and he also said, he didn't think he'd be able to get through that one, saying it was hard
.
It was a very special night. Jay also shouted out Liza Minnelli who was in the audience. Day 2 of his historic shows is tonight.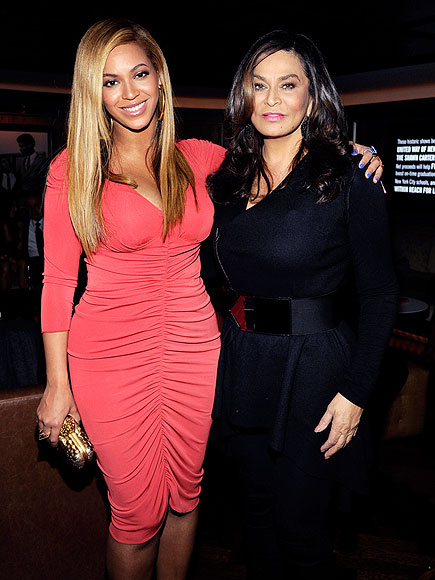 The Queen, Momma B, was in the house for her first post-Blue outing, however my seats were so far up in the balconies I didn't get to see her. The price you pay for charity.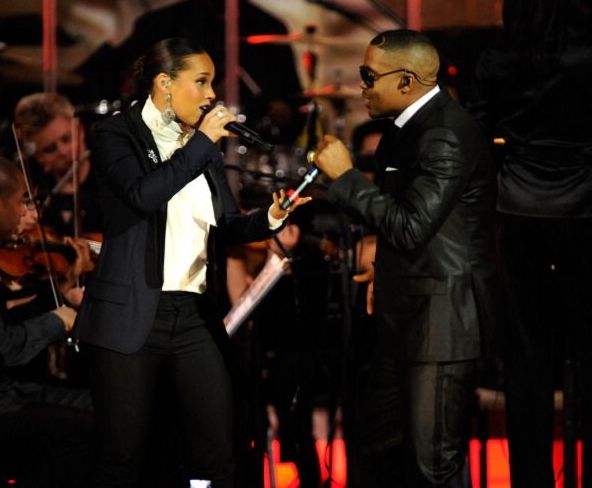 Photo Credit: AP & Billboard